Checkout the latest news from The Dean's List
---
if you would like to subscribe to my

Podcast Click Here
Download The iTunes Player

Learn more about

Podcasts
Kelly Dean has become one of Houston's most sought-after musicians. A regular performer on sax, flute, and vocals, Mr. Dean has carved out a reputation as a solid, reliable addition to any musical situation.

A Brief History:

1962--Born in Houston, TX (St. Luke's Hospital)
1981--Graduate of the Arts Magnet High School, (Dallas, TX)
1981-1984--Attended North Texas State University as a Jazz Studies Major
1984-1992--Performed in 40 states & The Caribbean
1992-1999--Freelancer In The Houston Area
2001--Graduate--University of Houston w/ Bachelor's in Flute Performance
2000-Present--Leader of Kelly Dean Group & Grenade
1980--Texas All-State Jazz Ensemble member
1995-1999--Member Of Faculty, Texas Music Festival, University of Houston
1996-Present--Member Of Faculty, Summer Jazz Workshop, Willowridge Campus
1997-Present--Editor-in-Chief of JazzHouston.com
1997--Featured Clinician at Lee College, Baytown, TX
1997--Featured Soloist with Brazosport College Jazz Ensemble, Lake Jackson, TX
2001--Featured Soloist @ PBS Channel 8 Pledge Drive

Jazz Fundamentals Instructor at Houston's High School For The Performing And Visual Arts (HSPVA)

Board Member Of The Milt Larkin Jazz Society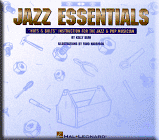 "Jazz Essentials-Nuts & Bolts Instruction For The Jazz & Pop Musician"
published by Hal Leonard


Book Description
In music, students are often force-fed scales, without ever really being told why these scales are important. By the end of this book you'll understand not only the relation between scales and chords, but also other basics that will get you understanding and playing music better. For all levels of musicians, and all instruments.




Ray Charles
The Four Tops
Lesley Gore
The Coasters
Bernadette Peters
Kenny Rogers
Janie Fricke
Leader of Award-winning TKOh!


Peter Marshall
Steve Lawrence & Eydie Gorme
Frankie Valli
Buddy Greco
John Denver
The Drifters
Lorna Luft
Shelly Berg
Bill Watrous
Adam Nussbaum
Ed Thigpen
Conrad Herwig


Terence Blanchard
Charlie Haden
Mike Smith
David Murray
David Taylor